In May 2021, the RECOVER Social Science team has published a new study in British Journal of General Practice exploring the experiences of primary care healthcare professionals' (PCPs) during the first peak of COVID-19 pandemic. The study was conducted in eight European countries: England, Belgium, the Netherlands, Ireland, Germany, Poland, Greece, and Sweden, and shows the transformation of primary care during the  first wave of the COVID-19 pandemic.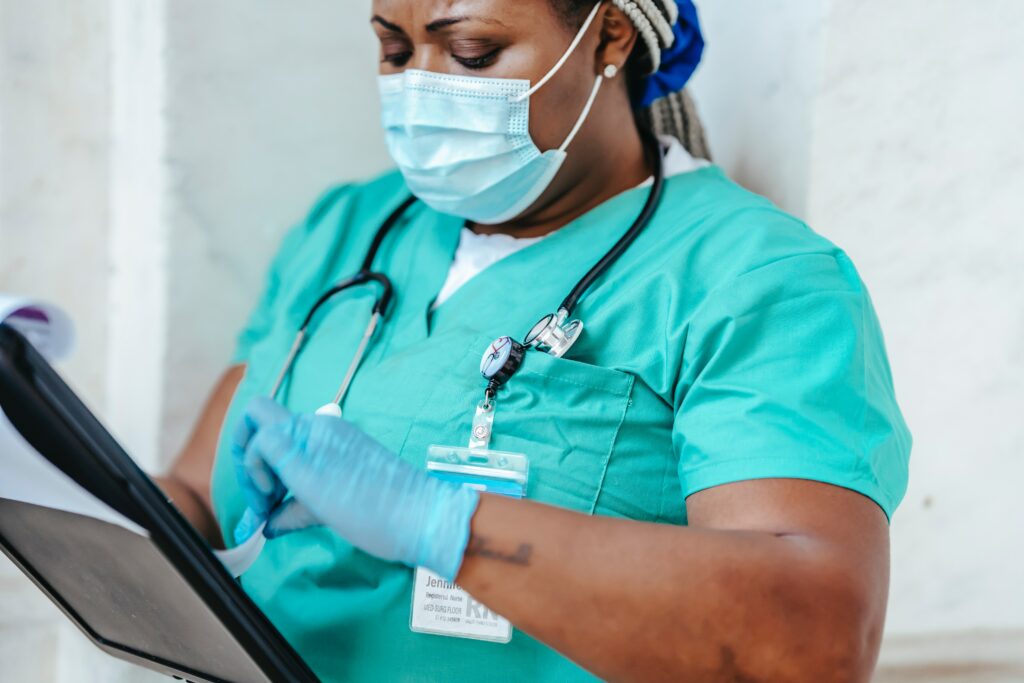 The uncertainty surrounding diagnosis, management and treatment of COVID-19 infection meant that PCP's had to  rely on their own judgement and  rapidly transform their services to protect their patients and themselves. Despite being overwhelmed with guidance from multiple official sources, and ever-changing and sometimes contradictory information, they reported lacking access to practical training. As a result, PCPs turned to their colleagues for moral s
upport and information to try to get used to remote care and deal with uncertainty, leading to variation in care.
All countries quickly moved to providing the majority of consultations remotely. One of the key differences seemed to be whether countries set up places where PCPs could see suspected COVID-19 patients. All countries, apart from Poland, initially set up processes to manage the majority of (suspected) COVID-19 patients within general practices. This meant having to set up procedures to manage patients safely within practices, without much practical help. With time Belgium, the Netherlands, England and Ireland organised 'COVID hubs' which meant that PCPs had to, or chose to, take on additional roles in these settings, which affected workload. In addition, there were differences in who organised these hubs and how much involvement PCPs had in organising them. For example, some hubs in England were organised by clinical commissioning groups for primary care and primary care networks, while in Belgium and the Netherlands  some were organised by GPs themselves from the "bottom-up". Moreover, hubs in the Netherlands were organised with assistance from decentralized municipal public health services (GGD).
The RECOVER study team highlighted that PCPs had to quickly adjust to providing remote care. For consultations with patients with respiratory and/or related COVID-19 symptoms this meant uncertainty in assessing symptoms remotely and, for non-COVID care, it raised questions around minimising "collateral damage". PCPs also underlined that with time they became more confident in conducting remote consultations but factors such as not seeing their own patients or not being able to rely on visual cues meant that remote consultations and assessing who should be seen face-to-face still posed a challenge.
Finally, the RECOVER study found that PCPs showed great resilience, despite difficulties. While daily communication within teams brought a sense of solidarity and togetherness, for some individuals it was not sufficient. The negative impact of working in the pandemic on mental health is now well documented, however with limited focus on this topic in primary care. The current study highlights the resilience of PCPs while also drawing attention to the mental health needs of PCPs.
They conclude that PCPs rapidly transformed primary care delivery despite a number of challenges. The study highlights that primary care needs a clear representation at policy level and engagement with local primary care champions to continue having a vital role in responding to this and future pandemics. This will facilitate a coordinated access to practical information on how to adapt services, ongoing training in delivering remote consultations, and access to mental health services for PCPs. Preservation of autonomy and local responsiveness of primary care are critical to preserve the ability for rapid transformation in any future crisis of care delivery.