To better understand what working on COVID-19 during the pandemic entails, we have interviewed RECOVER project member James Lee about his role in the project and day-to-day activities.
What is your role within RECOVER/in the COVID-19 pandemic and what it entails?
Could you tell us a little bit about the project/work you're involved in?
My day-to-day work for MERMAIDS-ARI includes:
Site setup with the institutions that are recruiting patients;
Checking the feasibility of sites;
Ethical approvals and contracts;
Data management;
Budget, invoicing and other project management tasks.
What is the expected impact of the work you're doing?
I am hoping we will get enough data to be able to contribute towards informing the public health response for current and future infectious disease outbreaks.
With ISARIC we are producing weekly clinical reports to help improve patient care and inform public health policy. These are publically available on the ISARIC website.
In the context of COVID-19, what are some of things you've found easy/challenging to work with?
Easy to work with?
A lot of people have been willing to help and collaborate.
It has been great to see so many institutions willing to work together.
Challenging to work with?
The biggest challenge has been the increased volume of work as all the projects have been amplified in the response to the pandemic. Furthermore, working from home brings additional challenges.
There has been a lot of competition between different studies – but it is counter-balanced by increased collaboration.
The nurses and doctors on the frontline of the pandemic are fatigued, so it is difficult to ask them to do additional work to recruit patients for studies.
Do you have any lessons to share for the future?
A big lesson we have learned from this pandemic is the importance of being able to quickly mobilise additional human resources within the institutions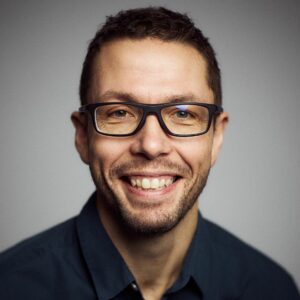 James is a Senior Clinical Trials Manager at the University of Oxford Centre for Tropical Medicine and Global Health. James' main focus is management and operational support of various projects within ERGO and ISARIC. 
His previous role was in a Research Governance capacity for University of Oxford Sponsored studies, which included monitoring of Clinical Trials and supporting high quality research within the University. James is also a qualified exercise therapist and has undertaken research on the effects of exercise on the behavioural and psychological symptoms of dementia.