To better understand what working on COVID-19 during the pandemic entails, we have interviewed David De Pooter, the project manager of RECOVER.
What is your role within RECOVER/in the COVID-19 pandemic and what it entails?
As the RECOVER project manager, I am based at the Laboratory of Medical Microbiology of the University of Antwerp, which is headed by Prof. Herman Goossens, the Coordinator of RECOVER. It is my responsibility to oversee all managerial and coordinative activities that ensure RECOVER meets its objectives and overall ambition. As such, I am the liaison between the different stakeholders in the project: the academic partners, the European Commission as well as the broader RECOVER consortium.
Could you tell us a little bit about the project/work you're involved in?
I coordinate the implementation of structures and operational procedures required for the successful management of the project, i.e. I facilitate interaction, discussion and cooperation between the project leaders, while also making sure RECOVER fulfils its obligations towards the funding authorities. Installing a schedule of frequent and structured meetings between partners is key, not only to keep informed about progress and challenges, but also to exchange experiences, ideas and inspiration and thus to forge a strong network of partners.
What is the expected impact of the work you're doing?
I believe the impact of my work to be rather indirect, as I aim to help create the right environment for our academic partners to successfully carry out their tasks and duties as well as to help build a project network in a spirit of trust and cooperation.
In the context of COVID-19, what are some of things you've found surprising to work with?
Online meetings may be efficient and time-saving, but the physical distance has proven a barrier to creating a strong and cooperative project network. There is nothing like an informal chat at a dinner table or a bar to make acquaintance and create personal relationships. It goes without saying that the RECOVER consortium members are all looking forward to being able meet in person and catch up.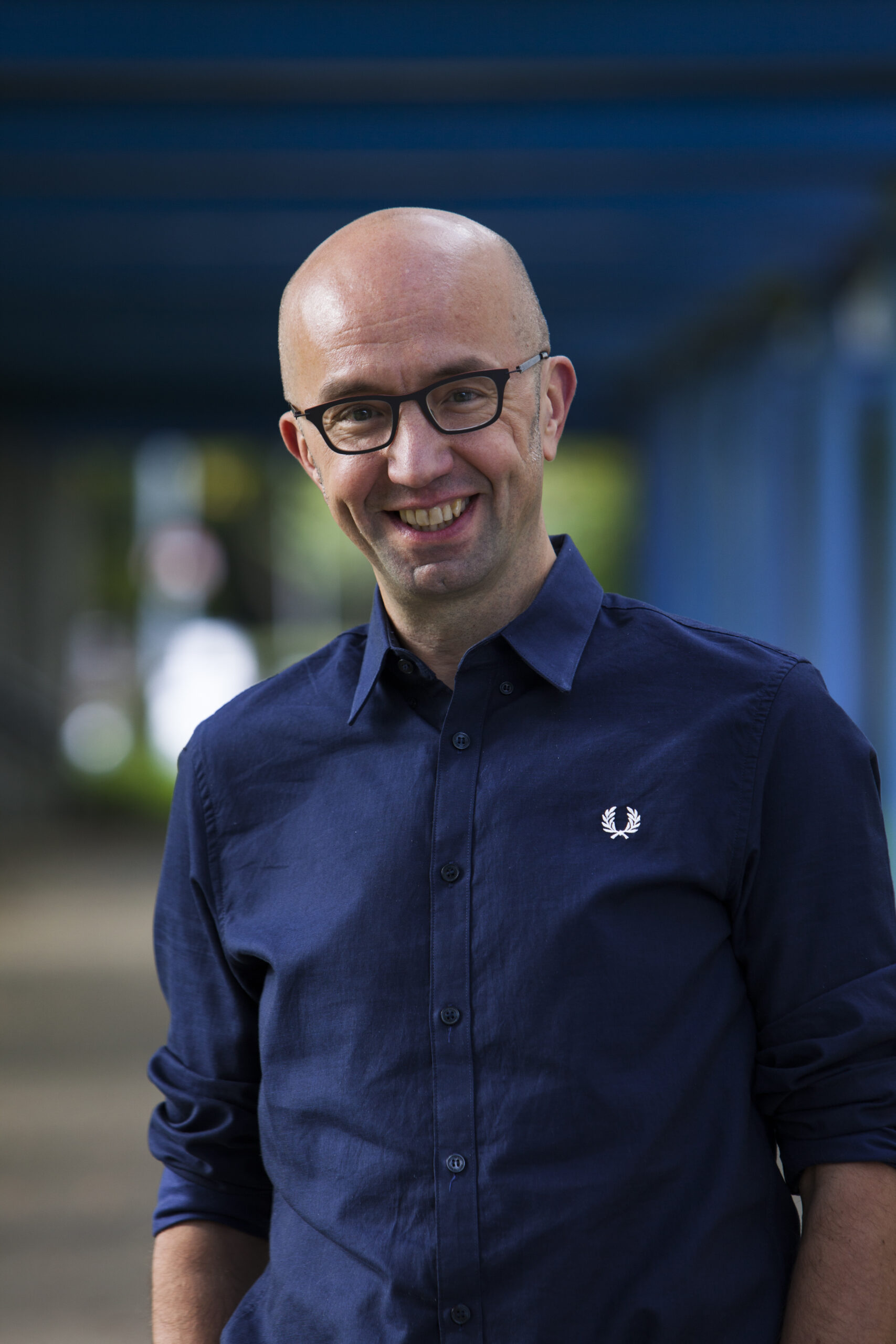 David has studied English/German/Dutch as a translator and has acquired extensive experience in international management and coordinating stakeholder relations through his work with the European Scientific Working group on Influenza (ESWI) and the One Health Platform. David has joined the team at the LMM to manage different LMM-led EU projects: VALUE-Dx (on the value of diagnostics to combat antimicrobial resistance), PREPARE (enhances Europe's preparedness for major outbreaks of infectious diseases) and RECOVER (an EU-funded project to tackle COVID-19).