To better understand what working on COVID-19 during the pandemic entails, RECOVER communications managers Daniele Pazzola & Esther Kok shared their ideas about their role in the project and the importance of science communication.
What is your role within RECOVER/in the COVID-19 pandemic and what it entails?
We are the two communication managers of RECOVER, both based at the Laboratory of Medical Microbiology of the University of Antwerp. We are responsible for all internal and external communications on the consortium activities. Our goal is to ensure transparency, keep stakeholders informed, and most importantly showcase and disseminate the science produced in the project. In short, this means that every form of communication, from press releases to news articles and tweets goes through us. Communication is a key element for all Horizon 2020 projects, including RECOVER.
Could you tell us a little bit about the project/work you're involved in?
To communicate science to the general public or other stakeholders, every message needs to be elaborated in order to be  more understandable and catchy. This is the biggest challenge in science communication: a lot of times the topics may not look interesting at first glance, so part of our job is to create technical content and make it look appealing.
Next to that, it is important to bear I mind that in RECOVER we use public funding. Therefore, it is essential that we show how taxpayers' money is being spent. We have to show how the taxpayers' contribution is being used in different research projects, and also showcase the results and achievements that stem from these studies. In RECOVER, we really try to communicate to the general public all the work and clinical research we are doing during the COVID-19 pandemic.
What is the expected impact of the work you're doing?
Strategic project communication and dissemination helps to increase the impact of research and innovation. Not only does it help explain the wider societal relevance of science, it also builds support for future research, ensures uptake of results within the scientific community, and opens up potential business opportunities for novel products or services.
In the context of COVID-19, what are some of things you've found surprising to work with?
During the pandemic we all had to make a quick shift in going digital. Events and public relations communications too. This was not only a challenge for us as communication professionals, it's also a challenge for those receiving the communication since they were not used to it.
Do you have any lessons to share for the future?
It is always important to keep in mind for whom your message is intended and when you spread it. Especially in times of a pandemic when there is a lot of uncertainty among the general public. In these times people have to deal with a lot of fake news and it is sometimes difficult for the public to distinguish what is truth and what is not. In research communication, it is  therefore crucial to use official channels as much as possible where people can find trustworthy information.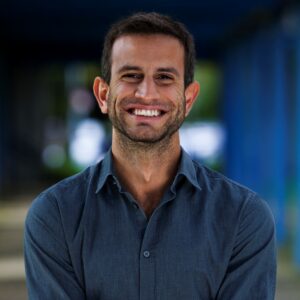 Daniele studied communications at the University of Verona and holds a Master's degree in Journalism from the Université Libre de Bruxelles. He completed a traineeship at the Media Services Unit of the European Parliament where he worked on the institutional communications campaign for the 2019 European Elections. With prior experience in journalism, he covered foreign politics, healthcare, and immigration for the national Belgian newspaper La Libre Belgique. Daniele is working as a Communications Manager for the LMM where he collaborates on the external communications of European scientific projects such as PREPARE, ECRAID, and VALUE-Dx.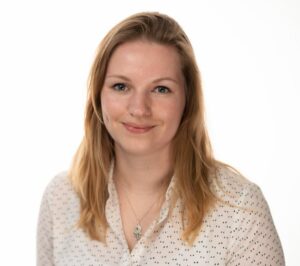 Esther studied media at InHolland University of Applied Sciences and holds a Master's degree in Strategic Communication from the Universiteit Antwerpen. After graduating, Esther started her work at a communication & PR agency called youEngine. She developed communication strategies in both online and offline platforms for a wide range of sectors: spirits, smart homes, technology and cleaning. She was also co-responsible for pitching with potential clients. Esther is currently working as a Communications Manager for the Laboratory of Medical Microbiology of the University of Antwerp where she collaborates on the external communications of European scientific projects such as Global-PPS, VALUE-Dx, and RECOVER.