To better understand what working on COVID-19 during the pandemic entails, we have interviewed RECOVER project member Alike W. van der Velden about her role in the project and day-to-day activities.
What is your role within RECOVER/in the COVID-19 pandemic and what it entails?
Within RECOVER, I am co-leading the Work Package doing research in Primary Care. Sometimes, Primary Care is an under-investigated area because most of the research focuses on Hospital Care, now also during the COVID-19 pandemic: as we all know, this disease can be fatal and many people were hospitalised. Nevertheless, we should not forget that there are also patients with less severe symptoms who stayed home and were managed by their GPs. Therefore, it is important to do research in this field as well.  
Could you tell us a little bit about the project/work you're involved in?
During the COVID-19 pandemic, I first contacted the Coordinating Teams of our primary care networks in various countries in Europe to explain the study and motivate them to participate with their practices, so, a lot of phoning and emailing. Furthermore, my main tasks concerned writing protocols, developing questionnaires to collect patient data, applying for approvals at the ethic committee and helping the networks in that process, contracting the networks and training and advising them how to set-up the study. Normally, we would visit the Network teams to train them in person, but obviously this was not possible during the pandemic, so training took place via video conferences. We trained the national Primary Care network teams who were thereafter able to train the Primary Care sites responsible for executing the study in their own language. Using this cascading training system, we are able to reach many primary care sites throughout Europe.
What is the expected impact of the work you're doing?
Predicting impact is always difficult. What we really sense is that there is limited comparative information on how people with respiratory tract infection symptoms are managed in primary care during the COVID-19 pandemic by their general practitioner. Every country is dealing with the situation in a different way, which also rapidly changed as a result of governmental measures. Doing research in this field can help countries learning from each other and choosing the good approach to provide care to patients. A second element of our research is predicting which patients with respiratory symptoms have COVID-19 disease and which of those have higher risk for a complicated course. This can help GPs identifying patients that need close monitoring.
In the context of COVID-19, what are some of things you've found easy/challenging to work with?
Easy to work with?
Everyone (from Network teams and GPs to patients) was interested and highly motivated to participate in our research and invest a lot their own time for the sake of adding to this relevant research.
Challenging to work with?
The practical organization of the work was more challenging as the situation in the various countries kept changing all the time. 
Do you have any lessons to share for the future?
One of the main lessons is that, in such a complicated situation, research can only be organized by existing consortia and working with up and running teams. In other words, preparedness and collaboration is the key to doing valid and efficient research in a pandemic scenario.
About Alike W. van der Velden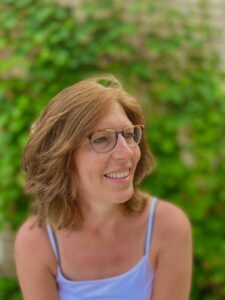 Dr. van der Velden is Assistant Professor at the University Medical Center Utrecht. Alike studied Biology at Utrecht University and after a PhD in molecular biology she switched careers in 2003 to medical science. Her research focus is on respiratory infection and appropriateness of prescribing medication in primary care. She conducted, supervised and collaborated in several successful intervention trials in the Netherlands and Europe to enhanced prudent use of antibiotics.
She is part of the core team having designed, organised and analysed the primary care trials within the PREPARE and VALUE-Dx consortia, and manages the 20 European countries primary care research network. Additionally, she co-leads the COVID-19 observational study in RECOVER in 8 of those countries.